Product Features:
Isolation gown: Isolation gown offers limited coverage and can prevent the transfer of microorganisms and body fluids in inpatient isolation situations. It is usually used in a non-sterile environment by health care providers to protect visitors and patients.
Surgical gown: surgical gown offers limited coverage. It is sterilized and can be used in a sterile environment. It needs to comply with the EU standard EN 13795.
Coverall: coverall is designed to provide full coverage to the human body, some even cover your feet. It needs to comply with ISO 13688 or EN 14126.
Product Parameters:
Selected products (for more product models, please contact us):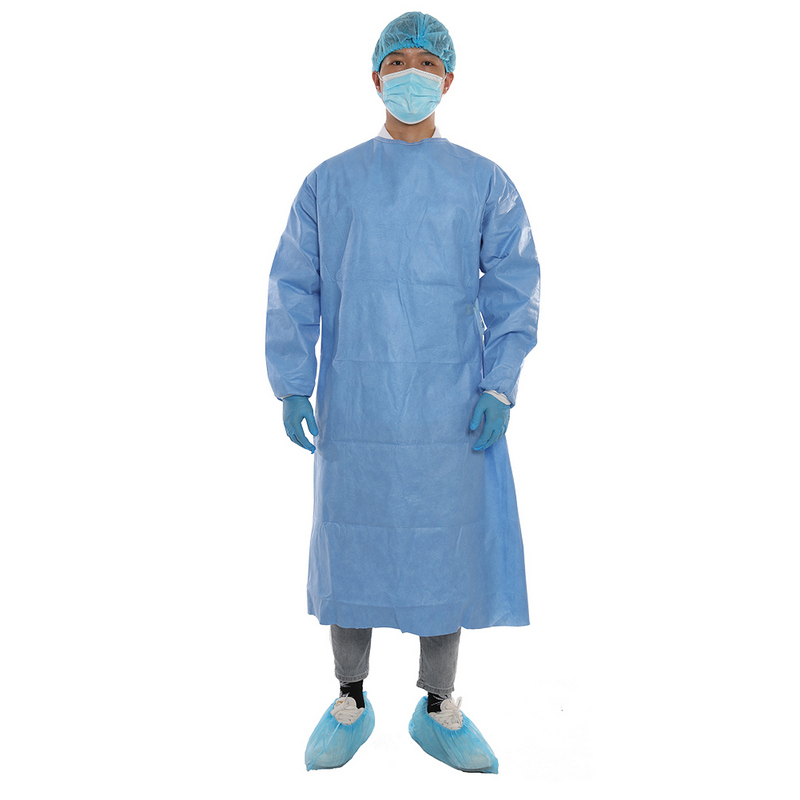 Surgical gowns
Specification:
1.Adjustable neckline on GREENGARDIN

gowns, color-coded available for plus information.

2. Raglan or Set-in sleeves provides

different options for greater freedom of movement

3.Extra Long Cotton Knitted Cuffs

Latex-free, keeps the gloves tight and safe on surgeon's hand.

4. Ultrasonic welding on critical parts for

excellent protection.

The technology of ultrasonic welding makes the jointing part seamless and faultless which forms ultimate barrier to fluid and bacteria. Comparing with traditional sewing stitches, it makes the gown more protective and stronger.

5. The 5th Generation SMMMS fabric

Our SMS technology utilizes five layers of fabric to provide a high level of fluid repellency. This helps provide a barrier to blood body,fluids and pathogens,the fabric features three densely- packed melt blown layers sandwiched between two strong spunbonded outer layers. Strategy raw material supplier PGI,Ahlstrom,SAAF

6.Low-linting

All gowns are very low linting,minimizing the risk of introducing particles into the O.R.

7.Latex-Free

All gowns are latex free. All our packaging is clearly labeled with latex-free symbol for added piece of mind

Certificate: FDA,CE,Test report-TUV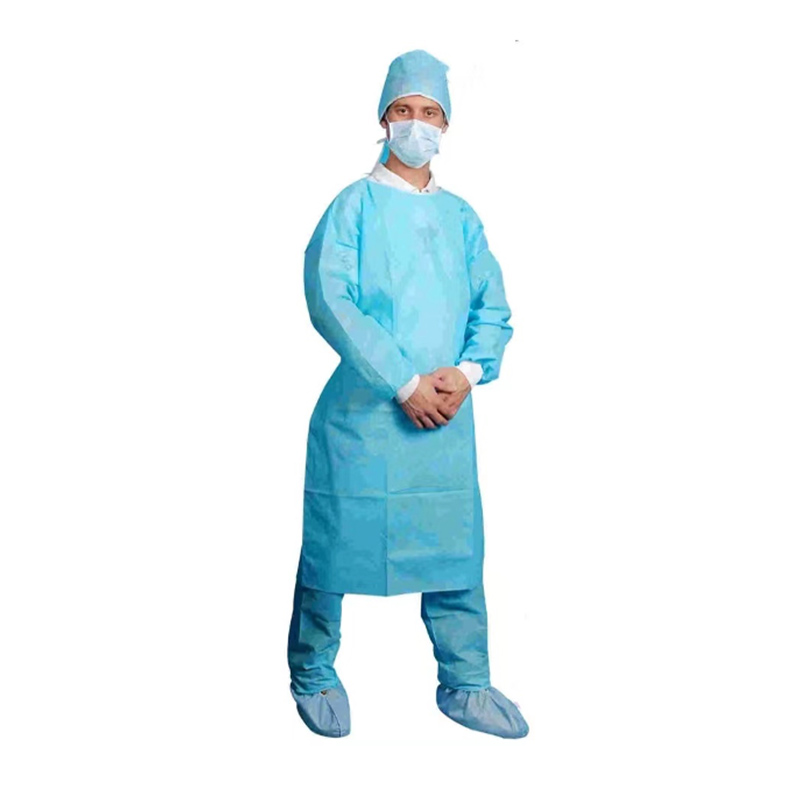 Isolation gown
Specification:
Level3/EN13795

High Performance fabric is based on Ahlstrom's Nonwovens Advanced Composite technology.

The Greencare™ Isolation Gowns meet the test requirements set forth by the Association for the Advancement of Medical

Instrumentation (AAMI)PB70.Provide barrier protection based on AAMI guidelines and helps reduce the risk of contamination and transmission of infectious organisms which lead to HAls.

Adjustable neckline

The hook-and-loop neck closure allows for easy adjustments and a good fit

Easy to wear

The tape tab neck closure makes these gowns easy to put on and take off.

AAMI Level 3 protection

These gowns provide protection against moderate levels of fluids The gowns meet the Association for the Advancement of Medical Instrumentation(AAM1)PB70standard,"Liquid barrier performance and classification of protective apparel and drapes intended for use in health care facilities"-Level3.

Certificate:CE,EN 13795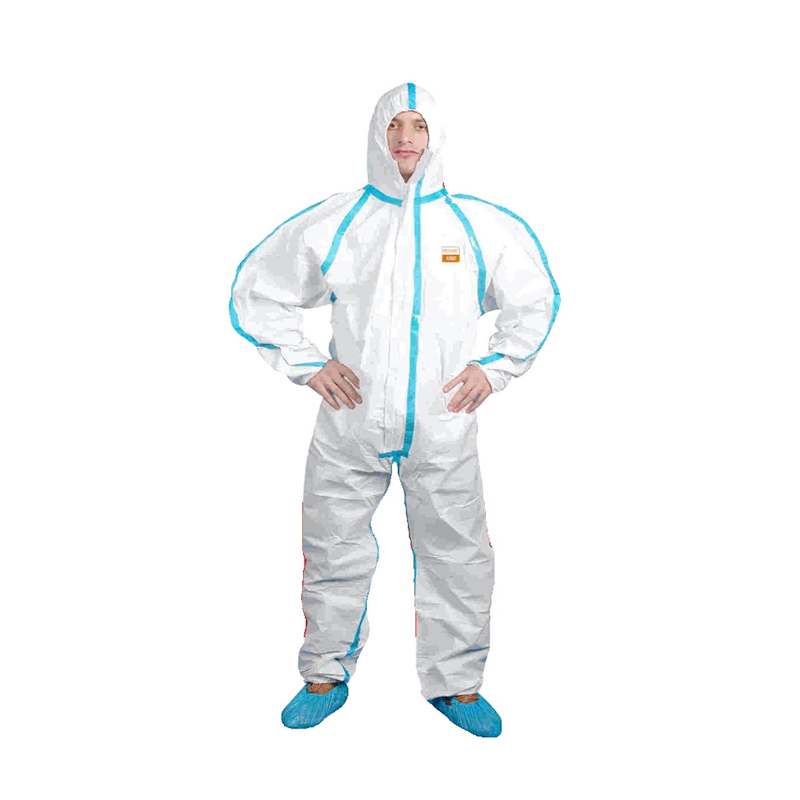 Protective coveralls
Specification:
Protective coverall in breathable microporous laminated nonwoven fabric,with sealed seam.

• Seams entirely sealed with blue tape

• Hood with elastic border

• Knitted cuffs or elastic cuffs are optional

• Elastic band at ankle

• Wide armhole for a maximum wearability and comfort during usage Silicon-free

• No particle releases

• White color

Certificate:CE,EN 13034,EN 13982-1,EN 14605,EN 1149,EN1073-2,EN14126
Application and After-Sales Service:
Surgical gown: Primarily intended for use in surgical procedures to protect healthcare workers from occupational exposure and ensure the safety of both healthcare workers and patients.
Isolation gown: Designed for medical procedures to protect healthcare workers from blood, body fluid, or other contagious substances and offer protective isolation to patients with contagious diseases, extensive burns, or bone marrow grafts.
Protective coveralls: Suitable for professionals to carry out quarantine inspections in public places and clean and disinfect the area(s) where COVID-19 patients have been; widely used in the fields of military, agriculture, stock farming, chemical engineering, environmental protection.